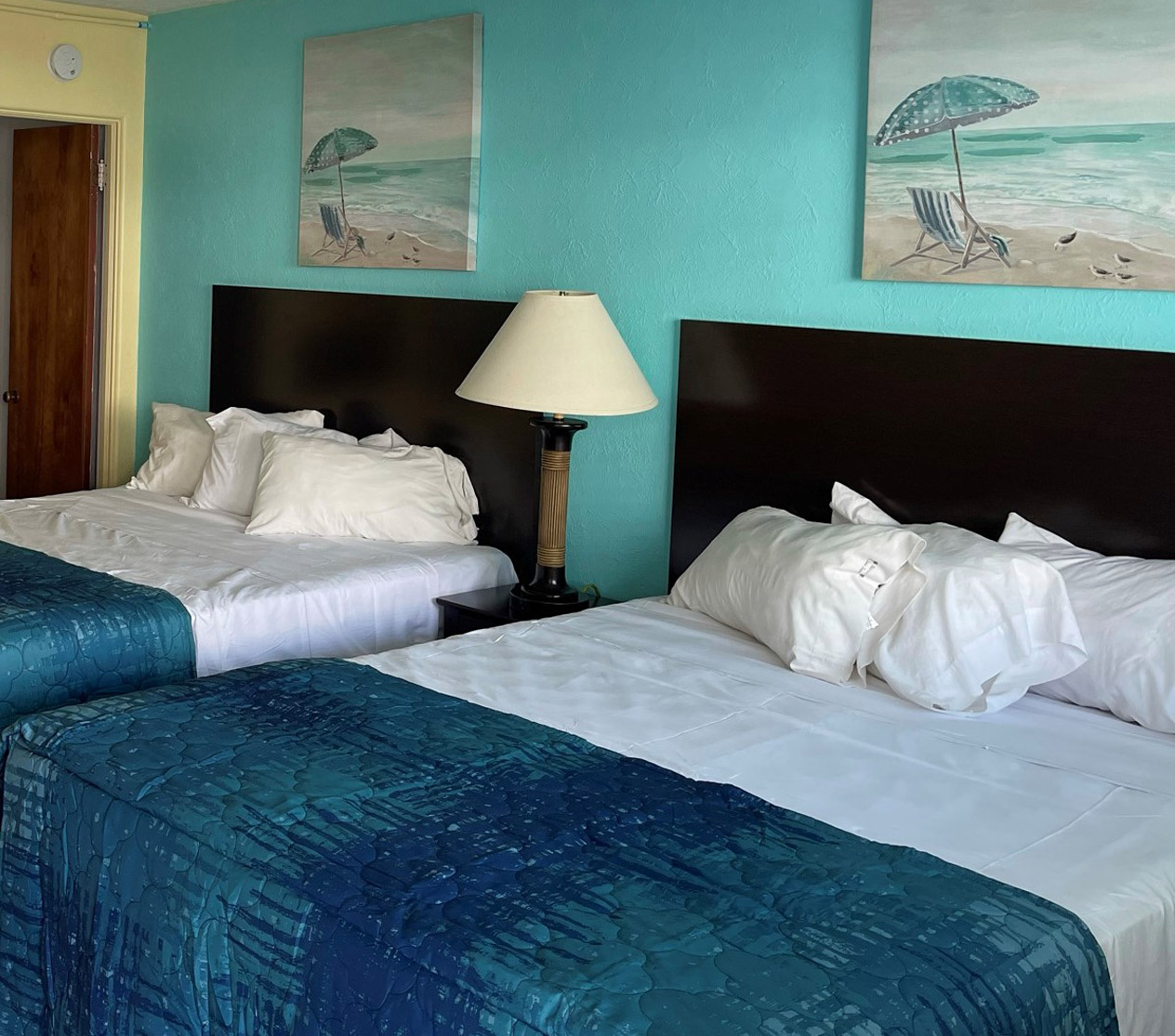 Type A Motel Room
includes & sleeps 4
2 Full XL double beds
refrigerator
microwave
air conditioning
full bath
poolside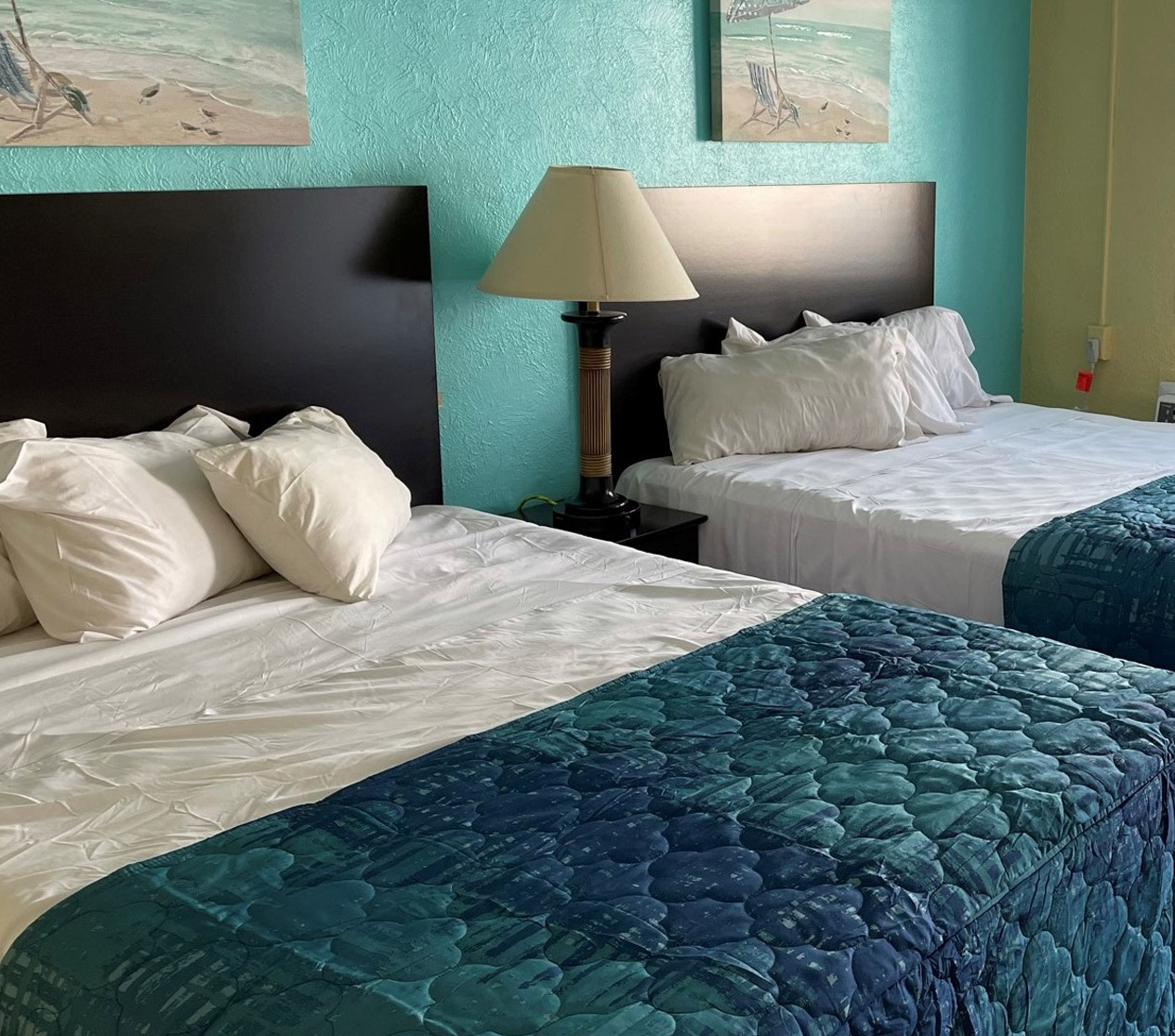 Type C Motel Room
includes & sleeps 4
2 Queen beds
refrigerator
microwave
kitchenette
full bath
poolside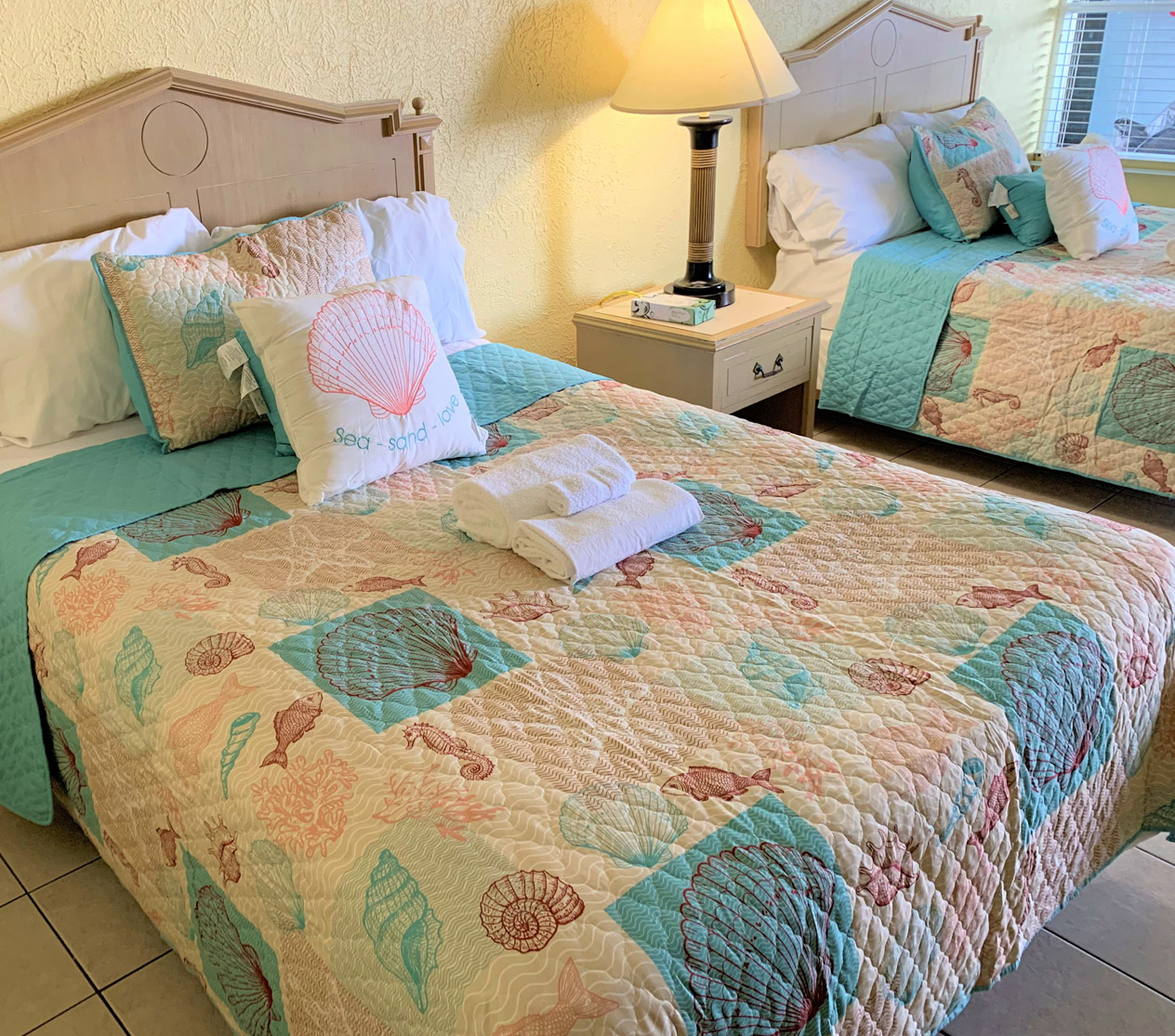 Type D Motel Room
includes & sleeps 6
one bedroom
2 Full xl double beds
living room
pullout sofa
full kitchen
full bath
air conditioning
poolside
Check-in After 3:00pm – Check-out  10:00am | Midweek is Sun-Thursday. Extra person is per person per night.
April 1st- April 30th

Mid-Week

$75 min

$65

$85

$40

Weekend

May 1st- May 31st

Mid-Week

$75 min

$85 min

$135 min

$40

Weekend

June 1- June 23th pn

Mid-Week

$85 min

$85 min

$159 min

$40

Weekend

June 23-27 pn

Mid-Week

 $99 min

$119 min

$159 min

$40

Weekend

July 4th | 3-nights

July 1-or 2nd week pn

Mid-Week

 $135

 $135

$179

Weekend

$179 min

$179 min

$179-$225

July third and 4 th week pn

Mid-Week

$140 min

$150 min

$179 min

Weekend

$179 min

$179 min

$169 min

August 2st - August 25 pn

Mid-Week

$135 min

$150 min

$179 min

Weekend

$179 min

$179 min

$179-$250

$20 min

Last Week in August before labor day weekend

Mid-Week

$99

$99

$159

$20

Weekend

$159 and up

$159 and up

$179 and up

$40

Sept - Close (rate for 2)

Mid-Week

$65

$75

$85

$20

Weekend

$99-$109

$109-$119

$149-$159

$20
Rates and Policies subject to change anytime without notice.
Rates above do not include taxes and Fees
Specials are for advanced reservations
RATES ABOVE ARE FOR ADVANCED RESERVATIONS AND SOME MAY DIFFER FROM ONLINE BOOKINGS
RATES QUOTED BY PHONE MAY DIFFER DEPENDING ON AVAILABILITY
RATES FOR SPECIAL EVENTS OR HOLIDAYS MAY DIFFER HIGHER OR LOWER DEPENDING ON AVAILABILITY
Rates may be higher for shorter stays under 2 nights
WE ARE NOT RESPONSBILE FOR OVER DRAFTS ON CHECKING AND DEBIT CARD ACCOUNTS!!!!!!!!
To reserve a room and check in you must be age 23 or above
All Rooms Have refrigerators and microwaves
Sunday - Thursday is a Weekday
A=adult / C=children
Price includes 2 Adults or 2Adults/2Children under 12 (
Management reserves the right to change/ augment due to clerical or computer Errors and or cancel reservations due to deposit requirements and or changes and or reservation dates
Parking is reserved for extended stay reservations only
These prices that are posted may not reflect current prices and are subject to change at any time without notice. These prices are to be used as a general guide and price range. You may call, or email us for a price quote, or book online for the latest and current prices. Prices are final when a deposit is received for a reservation.

We are not responsible or liable for any debit card transactions that cause over drafts in your bank account.  If you use a debit card that is both a credit and debit card, most times the debit is used first.  So be aware and make sure there are necessary funds to complete a debit transaction-
Deposits are non-transferable.  Balance due upon arrival in cash, traveler's checks, money orders or certified checks. No personal checks accepted for balance. Personal checks accepted for deposit only if received two weeks before arrival. Credit cards accepted: Mastercard, Visa, Discover. Sorry, no pets. All rooms are non-smoking rooms. Absolutely no refund if cancellation for any reason is not received 30 days in advance. Credit card needed upon check-in for security.